I thought I'd also show the failures of our RVR attempts. Sunday in Chaos Wastes, we were trying to prevent a BO capture. Problem was, we were in the far south of the zone when it was taken, and the BO was to the north. We decided to try to kill Destro anyway, even though we wouldn't get the cap. (Click HQ for high quality.)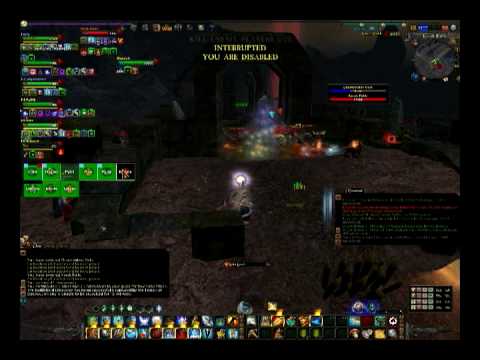 Ugh, nine verses at least a warband. That was really painful.
For those of you on Twitter, I wanted to let you know that Fight on the Flag now has a Twitter account. Actually, we started it a long time ago, back when we started the game, and haven't used it since. I plan to use TweetDeck to follow other Warhammer tweeters.